Meals / Guest Rooms / Onsen Baths
Meals
Red Snow Crab (Beni Zuwai-gani / Kasumi-gani) Red snow crab (beni zuwai-gani, also called Kasumi-gani) is caught and landed at the Kasumi fishing port near Kinosaki Onsen. It has a rich flavor and juicy taste. "Kasumi-gani zukushi" - a spread of various crab dishes - is one of the specialties of Shinonomesou.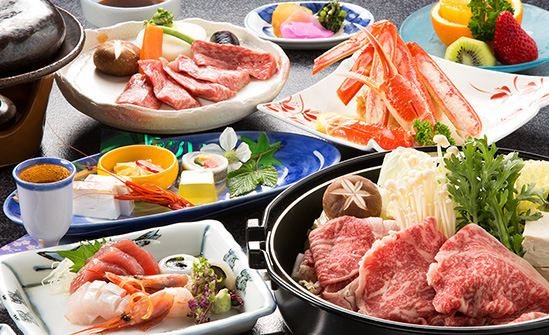 Authentic Japanese Dishes with Local Products

Shinonomesou serves assorted seafood in season and Tajima beef steak, which is famous tasty local beef, as well as Kasumi-gani.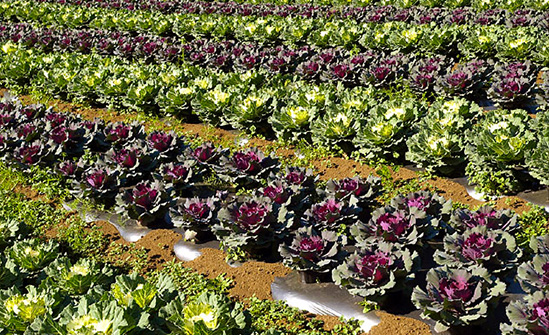 Safe and Healthy Ingredients

Vegetables used for Shinonomesou's dishes are grown on its own farm. Fertilizers are homemade, containing ground crab shells and okara (bean curd refuse). Shinonomesou serves safe and healthy dishes with lots of organic vegetables.
Guest Rooms
Rooms in Main Building
All guest rooms are Japanese-style with a traditional taste. We welcome our guests with all manner of services, such as seasonal flower arrangements in hallways and each room. Also we place a seasonal painting on a large folding screen upstairs. Please enjoy the beautiful Japanese painting. Every room has a washroom.
There are 19 guest rooms in the main building. The size of the rooms range from 8 to 20 tatami mats.
There is a wash room in in every guest room.
Rooms in Annex
There are 5 guest rooms in the annex. The size of the rooms range from 8 to 12.5 tatami mats. There is a washroom in every guest room. A group of more than 15 people can reserve the entire building.
Onsen Baths
Rock Onsen Bath (Inn's Indoor Bath)
The Rock Onsen Bath, called "Iwa-buro" in Japanese, is a large bath made of large rocks from all over Japan. It is one of the highlight facilities in our ryokan. It is available for both men and women.
Female Onsen Bath (Indoor Bath)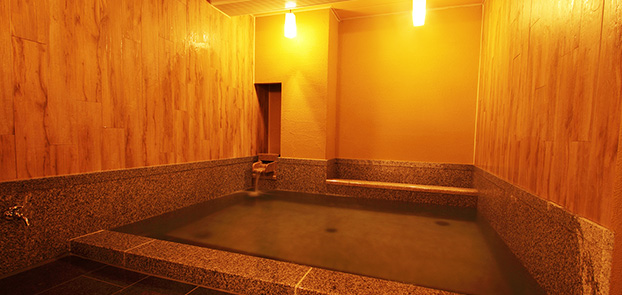 Female Onsen Bath (Inn's Indoor Bath) The Female Onsen Bath is a nice and cozy indoor bath that offers a peaceful and relaxing time. It is also available for men for several hours during the day.
Private Bath (Indoor Bath)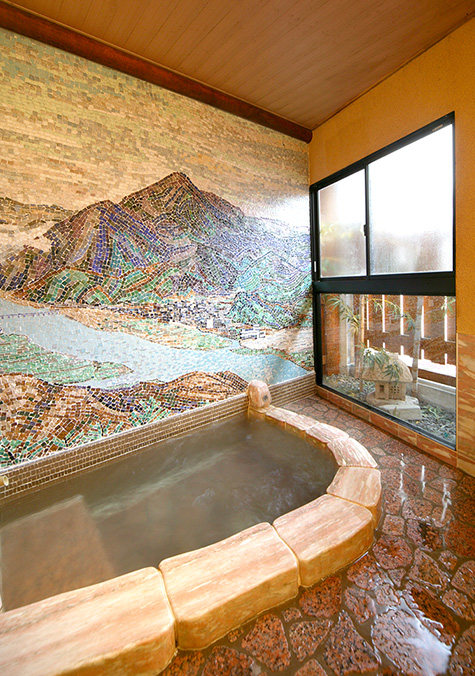 Private Bath (Inn's Indoor Bath) The private bath is in the annex just across from Shinonomesou. It offers you a relaxing time with your family. Available by reservation only.
Touring the Public Bathhouses
A true charm of Kinosaki Onsen is touring the public bathhouses in yukata and geta (traditional Japanese bathrobes and sandals). You have a variety of choices of women's yukatas for touring the public bathhouses.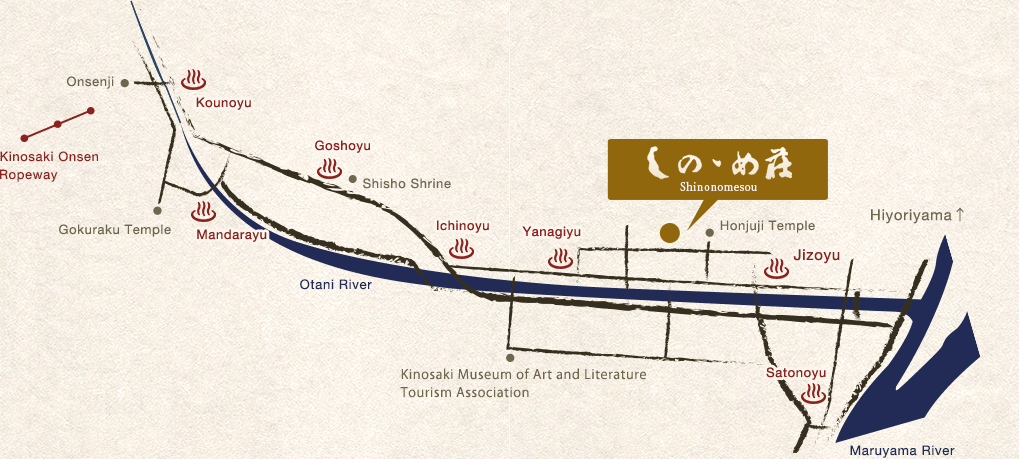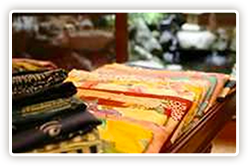 Kinosaki Onsen Hot Spring Town Official Site